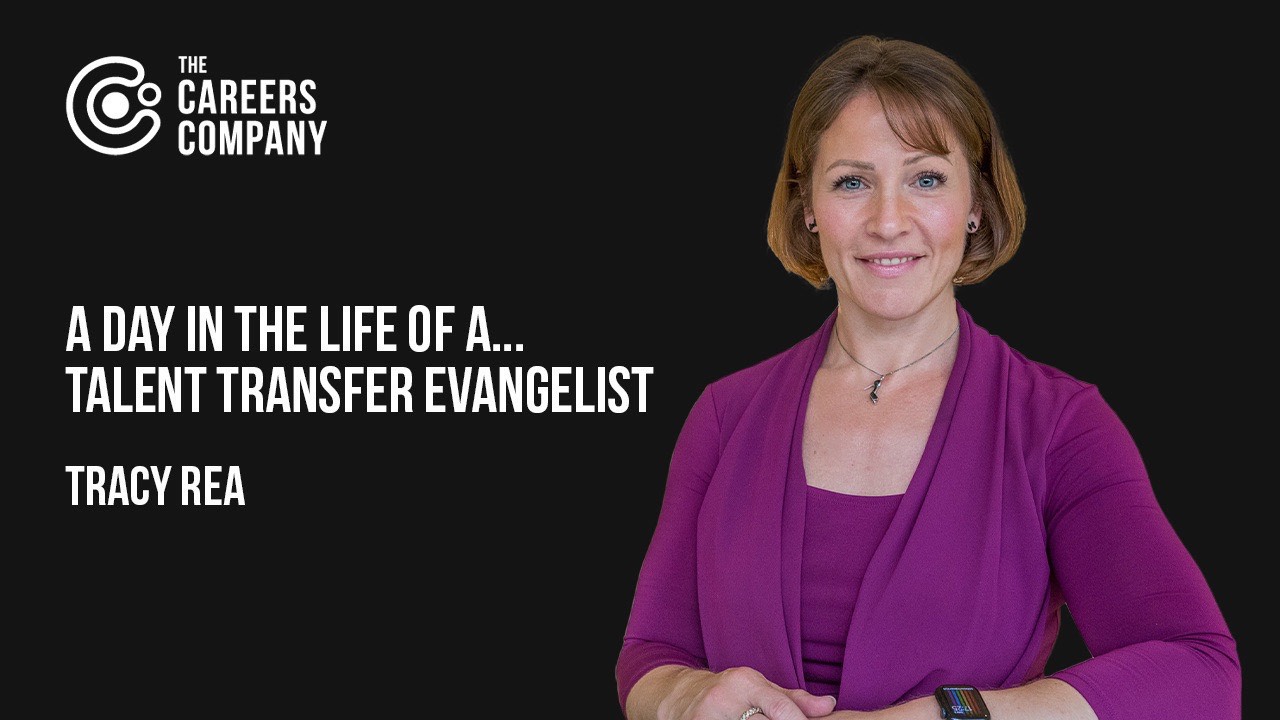 A day in the life of a…Talent Transfer Evangelist, Tracy Rea
Mar 16, 2023
...proving the hypothesis that you can successfully move across different sectors and roles
Tracy Rea has achieved a huge amount in a range of areas of her life. Athlete, sports psychologist, sports coach, academic, the list goes on. Juggling her work and academic pursuits with being a single mum, Tracy very much practices what she preaches. Passionate about learning, Tracy has a PhD in Talent Transfer. It is clear that Tracy is equally passionate and diligent in applying what she has learnt in her everyday life, from how she approaches work issues and interacts with colleagues, to conducting her friendships and bringing up her daughter. All of her learning is put to active use. With true versatility, Tracy is currently HR director with a PLC company whilst also volunteering on a couple of Boards close to her heart.
Read on to find out more about Tracy!
I live in Kenilworth in Warwickshire. That is home for me. That's where I grew up and where I am back now with my family. However, I've always moved around the country for jobs, for example I've lived in Bath, York and Scotland. I'm used to travelling and I'm used to going where there are opportunities. A typical day for me starts between 5 and 6 am as a result of my daughter not sleeping in, and therefore my body has just kept that rhythm going. But also wanting to get in a gym session before work. So I go to the gym and I'm typically home before my daughter wakes up. At the moment I am travelling to Wakefield and have a good mix of flexible working, which is important to juggle things at home and work.
I probably have a slightly different take on what career success means for me because I've had such an eclectic journey. I've had varying experiences in different roles across multiple sectors, but I think there's one underlying current to all of it, which is I want to maximise my learning out of those experiences. I ask myself, "what can I gain in terms of building upon my knowledge, my experience, my skills, so that I am constantly adding to this portfolio of work?" That means I take that forward and use those ideas and those concepts to deliver innovative solutions across multiple environments. So for me I think the fundamental definition of success is around learning. I ask myself "how can I get the most out of a given role?"
"My years as a Performance Director (in high performance sport)
were fantastic in terms of working up to
a very clear deadline, to get the best out of people
in terms of maximising their potential and their talent,
and how to create the right environment for them to thrive.
Therefore a significant amount of lessons learned
that you can take into the corporate world"
My whole family is from a sporting background. My dad played every sport. My mum played a lot of sports as well and was a netball player. My brother was a pro footballer and I represented England in Athletics. So that was our grounding in our formative years. And that kind of ethos and training stayed with me and it was something I knew I wanted to pursue in my career somehow. I originally trained as a Sports Psychologist. I was a national netball coach and also worked as a lecturer at a few universities. I then went up to Scotland and I was Performance Director of Scottish Gymnastics in the lead up to the Glasgow 2014 Commonwealth Games.
I've always been a single mother, so a lot of my time is taken up chauffeuring my daughter around everywhere! I also have my parents live with me, which is quite unique in terms of a family unit, and that's been for nearly 10 years now. But when I've been working full-time I've also been studying for a PhD part-time, which culminated in 2018. So a lot of my time was spent reading and writing, and weekends at the local University library. This is a continuation of that concept of learning I spoke about earlier. I just love learning about new stuff! So typically I'd get up at 5am and finish around 2pm on a Saturday so I could spend the rest of the time with my daughter.
I guess you'd say I've had a portfolio career. But I can pick out a couple of consistent themes that spread across all the different environments I've worked in and all the roles I've had. Firstly it's all about people. Taking a holistic approach. People might be very competent in what they do, have a significant amount of skills and so on, but at the end of the day people go through peaks and troughs in life and that impacts the extent to which they're able to deliver. I think unless you look at them as a whole person and can help them through whatever they're experiencing you won't be able to get the best out of them at work. That's something I learned very early on, being an athlete myself and then being a coach. You need that rounded view and you need the skill set to be able to engage with people in that way.
Secondly, and probably the most valuable skill set that I learned very early on, is around coaching ability. So I'm a big believer in understanding what that skill set is and how you engage with people to help them come up with their own answers, so that you're guiding them but ultimately helping them become independent. The result is that they can think for themselves and are able to take initiative, take autonomy over things, make decisions. I find this a useful approach to take in day to day life, with colleagues, with friends, with my daughter and so on. From a parental point of view, it's very easy to go into "tell mode", but you're trying to make them independent, even from a young age. And this philosophy is the same in a work environment.
To find out more about Tracy, see her LinkedIn profile here:
https://www.linkedin.com/in/dr-tracy-rea-chartered-fellow-cipd-33233999
Stay connected with news and updates!
Join our mailing list to receive the latest news and updates from our team.
Don't worry, your information will not be shared.
We hate SPAM. We will never sell your information, for any reason.