What We Do and Why! 
We know that diverse employees bring a wide range of skills, experiences, and perspectives to the workplace.  Engaging, motivating and retaining these groups ultimately leads to increased organisational creativity, innovation, and decision making. This agenda is central to building a globally competitive economy and world- leading businesses.
However, the career success of these groups is challenged, they are often under-served and under- represented in organisations. We are committed to change that by supporting  Organisational Leaders, HR, Talent, EDI and Career professionals with a world-class, evidence-based tools and processes.  We are committed to professional transformation.
Our Products and Services
We offer organisations a suite of world-class tools, products and processes that support individual career success and build the career infrastructure that drives it.   This makes us different. We are not just a coaching company.
And if you are not sure what products work for your organisation, don't worry  our Organisational Career Diagnostic is a data-driven, analytical approach to understand where you are now in terms of your career development offerings and provides practical recommendations on where to target your career development initiatives and investment.
Download our product brochure for more information.
Our Team
Our team is unique. We are professionals in an unregulated market. We are HR leaders, accredited Career Coaches… or both! Experts in the world of work, we know what works and what doesn't. Most importantly we are truly a diverse team. There isn't much that we haven't seen or done. Come talk to us.
About Us
The way we work makes us different. We are:
Professionals
We are professionals. All our team and associates are accredited by leading bodies – CIPD, ICF, CDI, EMCC or the AoC. You are in safe hands.
Evidence-Based
We only use evidence-based, tried and tested tools, pulling from a broad range of theoretical frames.
Diverse
We are a truly diverse team - different industries, cultures and outlooks. We look to partner with organisations and individuals with similar ideals.
Flexible
We understand that the context within which our clients operate in varies. We seek to provide bespoke solutions to our clients.
Create well-being
We care about the psychological safety of our team and our clients; it's integral to our work.
Drive sustainable Change
While we understand that change is inevitable, we are all about supporting our clients in making conscious, sustainable decisions.
We already work with some fabulous brands: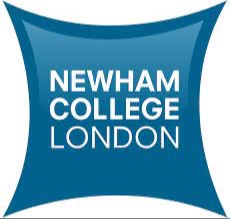 Sharon Cousins, Vice Principal, Newham College
"We had a fragmented approach to careers support across the college. This made it difficult to demonstrate progress against the Gatsby benchmarks and to amplify areas of good practice. The Careers Company team supported us in creating a holistic career strategy. They started with data, interviewing over 20 stakeholders to ensure all voices were heard. They then brought different teams across the college together to develop framework for our new strategy. Finally, they partnered with the strategy implementation team so they felt supported. We are almost 18 months on now and have a "Good" OFSTED rating under our belts. Thank you to Meena and the team."
"What does it take to be a good line manager? Claudia from the Careers Company helped our Jaza

Line Managers reflect on this and equip us with tools and tips on how to do this better. A line

manager has a long list of key responsibilities, but one of the most important one is having

meaningful 1v1s, how do you as a manager balance listening with holding your direct reports

accountable for delivery against their goals? How do you balance coaching with directing? These

were some of the things Claudia trained us on. The sessions were insightful, tailored to our company

and managers' needs, and we left with tips and tools we could immediately apply."
Women in Leadership Participant - Lead Women
"Meena brings unique and valuable capabilities to coaching. Her straightforward approach, efficiency, pleasant and calm demeanor always facilitated productive meetings and resulted in concrete goal-setting. Her HR experience and insight and guidance have been invaluable not only in my professional life but have helped me in all other facets of my life. Meena is an extraordinary consultant. It was a pleasure to work with Meena and I can't thank her enough for her support and guidance during my journey."